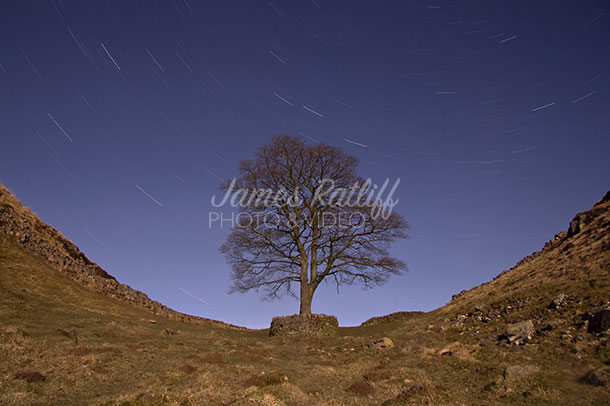 Sycamore Stars
This long exposure photograph of the Sycamore Gap Tree at night shows the trails of stars in the background while the foreground is lit by moonlight. Order your own framed print of this iconic Northumbrian scene.
Choose your presentation:
Description
The Sycamore Gap Tree, or "Robin Hood Tree" is thought to be one of the most photographed trees in the UK. This photographic print shows the scene in a different light, moonlight. Taken using the traditional startrail method this image was taken over a 40 minute period, meaning we can see the movement of stars around polaris. The foreground was lit perfectly with the light of the waning moon.
This photograph was taken in 2012.