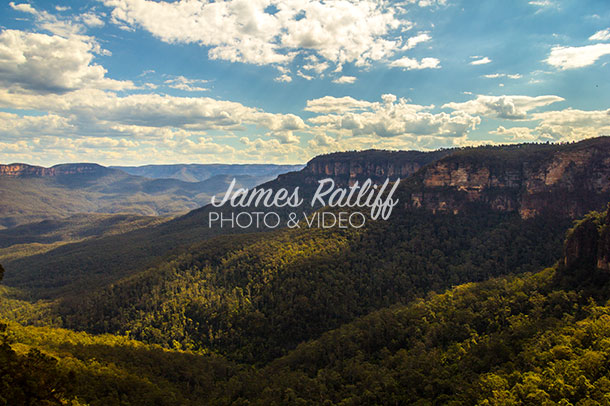 Blue Mountains
Clouds cast shadows over the Eucalyptus rainforest of the Blue Mountains, New South Wales, Australia.
Choose your presentation:
Description
The Blue Mountains get their name from the distinctive blue haze that often covers the rainforest and mountains. This blue haze is caused by nitrogen given off by the abundant Eucalyptus trees which thrive there. The increased nitrogen in the atmosphere scatters the light and causes a blue/grey.