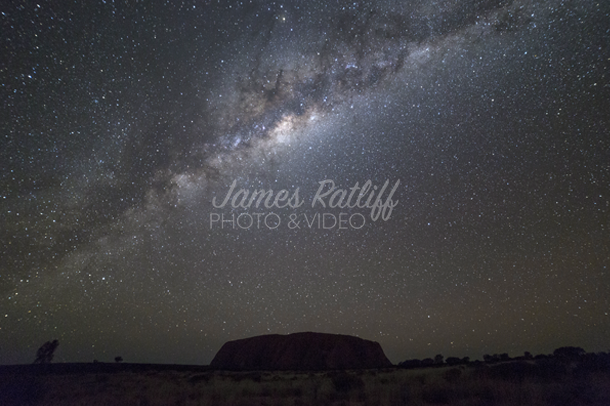 Uluru Milkyway
The Milkyway rises over Uluṟu in the Australian Outback. Standing at 343m high Uluru is actually taller than the Shard of London.
Choose your presentation:
Description
Uluṟu is an iconic landmark of Australia and is steeped in cultural history. It's only once you get close to the rock formation that you begin to appreciate it's awesome size. As the sun begins to set over the outback Uluru glows and Earth's shadow is cast upon the rock as a line rising up it's face.
View the timelapse of this sunset by clicking here...