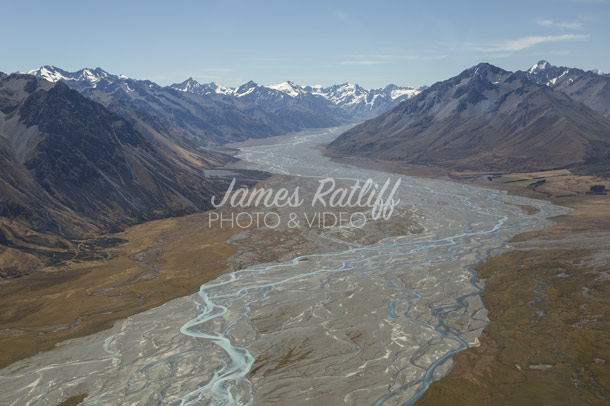 Godley River
The Godley River Basin photographed during a helicopter flight over Lake Tekapo, New Zealand. The glacial water gives an incredible palette of blues.
Choose your presentation:
Description
The glacial melt waters of the Southern Alps merge to form the braided Godley river. The beautiful strands of the river eventually feed Lake Tekapo, a turqoise glacial lake in the centre of the South Island.