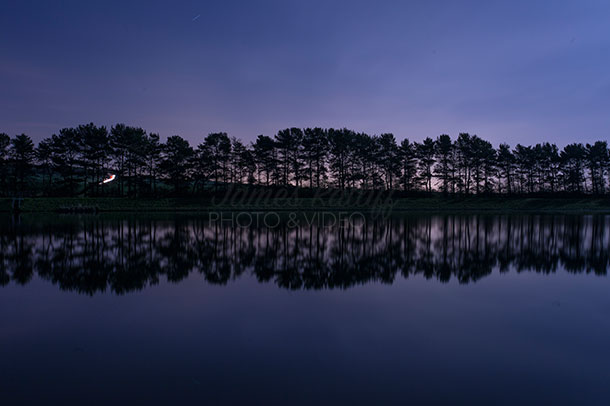 Reflection
The tree line is reflected in the still water of Whittle Dene Resevoir. The amber glow from the horizon is the faint light pollution from Newcastle.
Choose your presentation:
Description
Whittle Dene Resevoir was completed in 1848 and was in part set up by local insurance companies to aid fire-fighting. The resevoir now provides much of the drinking water for Newcastle and Gateshead. The reservoir keeper's house was designed by famous local architect John Dobson. Over the years wildlife has thrived in the area and it's been found that otters frequent the waters.