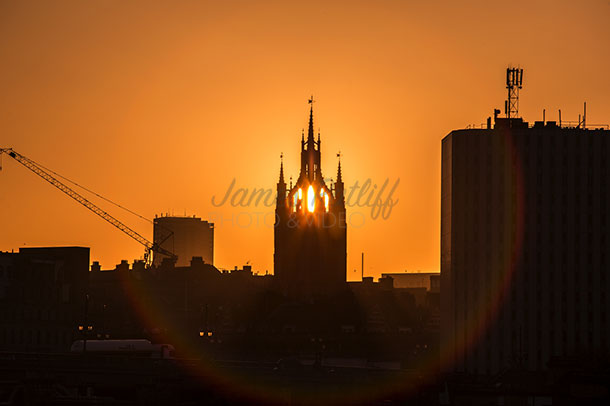 St. Nick's Sunset
The sun sets through the Gothic spires of Newcastle Cathedral casting shadows and creating a rainbow lens flare surrounding the building.
Choose your presentation:
Description
Newcastle Cathedral, or St. Nicholas' Cathedral was originally founded in 1901 but was destroyed by fire in 1216. The existing cathedral was built in 1350 and it's style is said to follow the Perpendicular style of the Gothic period.